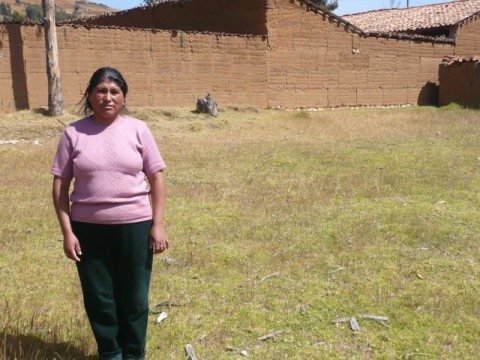 100%
funded
Total loan: $375
Modesta
Huancavelica, Huancavelica, Peru / Agriculture
---
Modesta's loan finished fundraising,
but these similar borrowers just need a little more help to reach their goals!
---
A loan helped to buy organic fertilizer.
---
Modesta's story
Modesta at 47 years old is a simple woman. She lives in company with her children who she cares for in the house that she bought a few years ago. Every day along with her husband she goes out to care for their corn and potato crops grown on their own land. She enjoys agriculture and gives special care to her plants. She has also built a greenhouse at her house where she plants a variety of vegetables and produce. These are used for their own consumption. "thus we don't spend a loft on feeding our children, plus as they are organic they are of high quality". At harvest time she sells her product in the city of Huancayo. She takes the product there herself so she is knowledgeable about the city and business. She now has two cows which she is thinking of feeding and fattening in order to produce milk which she would use to make cheese. She hopes to carry out this new project as she would sell the cheese in the city, taking advantage of the trips she makes selling her harvests. This is Modesta`s first loan with Kiva and she is pleased as she has the money she needs to improve her business and in the end her quality of life. Modesta will invest the loan buying organic fertilizer for her crops.