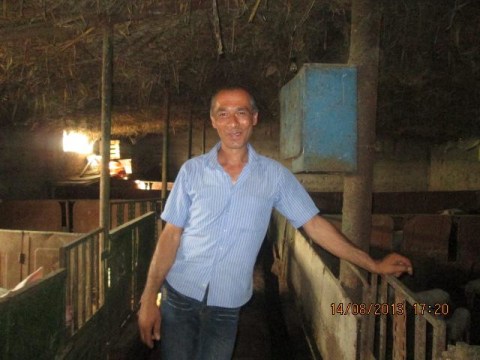 100%
funded
Total loan: $3,000
Armen
Ayntap village, Ararat region, Ararat Province, Armenia / Agriculture
---
Armen's loan finished fundraising,
but these similar borrowers just need a little more help to reach their goals!
---
A loan helped to purchase cows and to buy some forage for his pigs and piglets.
---
Armen's story
Armen is a farmer from the village of Ayntap in the Ararat region. His family consists of his wife and three school aged children (a son and two daughters). Armen is currently engaged in livestock farming which is the main source of his families income. Armen also cultivates some vegetables, which are sold in the local market. The family's needs are growing day by day and he needs to work harder to earn a living. Armen currently is eager to enlarge the number of livestock he has. To be able to do so, he requests USD $3,000, which will assist him greatly to purchase cows and to buy some forage for his pigs. Armen has already taken a loan from a local financial institution before, but unfortunately wasn't able to pay it back. However, thanks to their hard work in recent times, Armen was able to run his agribusiness in a sustainable way, ensuring that he will be able to cover the monthly payments. So, he has now been approved for a loan within the framework of a new joint initiative between Kiva and SEF international. The second-chance loan program provides loans to people who have a bad credit history and have no access to credit products. Armen and his family is thankful to all the lenders for helping them to maintain their agribusiness.