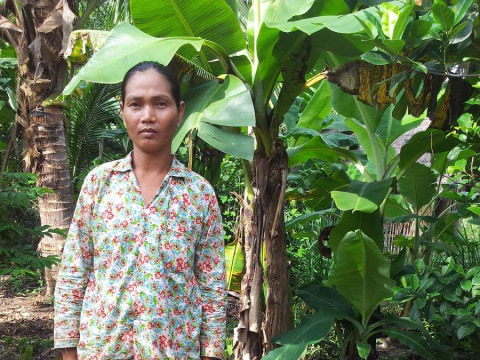 100%
funded
Total loan: $1,000
Touch
Kampong Cham province, Tbaung Khmum district, Kampong Cham Province, Cambodia / Agriculture
---
Touch's loan finished fundraising,
but these similar borrowers just need a little more help to reach their goals!
---
A loan helped To pay the weeding fee for her cassava crop.
---
Touch's story
Touch, 41, is a married mother residing in a rural village located in Kampong Cham province, Cambodia. She has nine children, three of whom are still in school. She has been planting cassava on four hectares for ages as her main source of income. She can earn about 38,800 KHR per day which she uses to meet the family's needs. Touch is a client in her fifth cycle with VisionFund (Kiva's partner). The previous loan, that she has completely repaid, has helped her to have a decent house and to provide a good food for her family. Now she is seeking a new loan of 4,000,000 KHR to pay the weeding fee for her cassava crop. She hopes this loan will enable her to support her business in a timely manner and increase the family's income so she can expand her business.