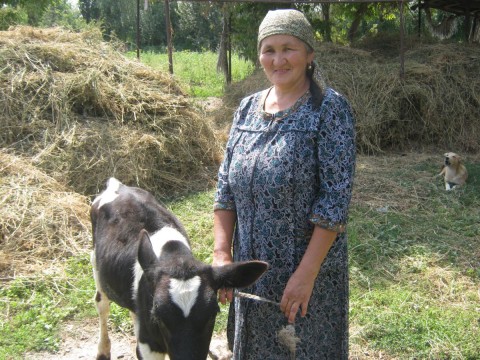 100%
funded
Total loan: $2,050
Gulbara
May village, Talas region, Talas Region, Kyrgyzstan / Agriculture
---
Gulbara's loan finished fundraising,
but these similar borrowers just need a little more help to reach their goals!
---
A loan helped to buy livestock.
---
Gulbara's story
Gulbara is 50 years old, married and has three children. Her husband helps her with the business. In search of a source of income for her family, Gulbara started her own farming and animal husbandry business in 1983. Started with 1,000 som (KGS), today her business yields a monthly profit in the amount of 8,000 som (KGS). The business contains two dairy cows, one calf and four horses. She is also involved in growing vegetables, such as beans, peppers and potatoes, for sale and has a land plot of 2.15 hectares. In order to further develop her business, Gulbara requested a loan in the amount of 100,000 som (KGS) from the Microfinance bank "Bai-Tushum and Partners" to buy livestock to increase livestock headcount. She plans to use the earnings from the loan to increase livestock headcount and also wants to build a house in the future.