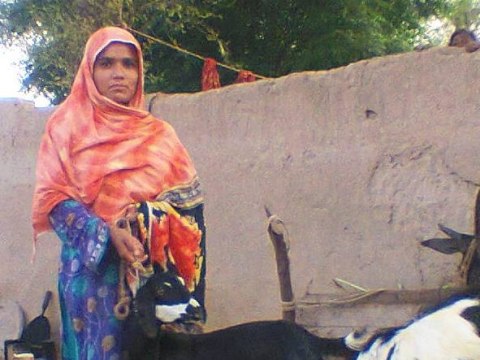 100%
funded
Total loan: $150
Amna
Kabeerwala, Punjab, Pakistan / Agriculture
---
Amna's loan finished fundraising,
but these similar borrowers just need a little more help to reach their goals!
---
A loan helped to buy one more goat.
---
Amna's story
At the age of 26, Amna is an energetic married woman. She has been running a small business of animal sales and purchase. She has been doing this business for the past five years. She buys animals (baby goats and cows) at low prices, raises them, and then her husband sells them out in the market. She manages her household expenses by operating a business. In order to expand her business she has requested a loan of Rs. 15,000 in order to buy one more goat. She is very experienced and has maintained good contacts in the market. With this loan, she will definitely expand her business and income level.