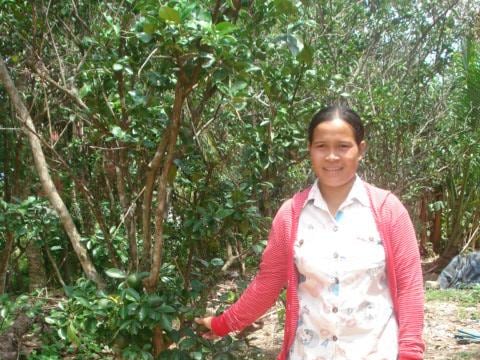 100%
funded
Total loan: $1,000
Pak
Siem Reap, Siem Reap, Cambodia / Construction
---
Pak's loan finished fundraising,
but these similar borrowers just need a little more help to reach their goals!
---
A loan helped Purchase of a cement-mixing machine.
---
Pak's story
Pak P., 28, runs a small construction business. He employs a few workers for his building operations and earns around US$10 per day. His wife, pictured in the photograph, is a farmer and sells crops in the market, earning around US$2 per day. The couple has two children, both of them very young, and the family lives in the Beong Chum Village, Siem Reap Province. Currently, P. needs a loan of US$1,000 to be able to expand his business. Specifically, he will use the borrowed money to purchase a cement-mixing machine. The loan will thus allow him to offer additional construction services and thereby increase his income.
About Hattha Kaksekar Limited (HKL): Hattha Kaksekar Limited (HKL) is one of Cambodia's largest and most successful microfinance institutions (MFIs). It is committed to helping its clients achieve their business goals by providing sound financial services, and thereby hopes to contribute to the social and economic development of Cambodia. HKL specifically targets women and poor families in order to help them achieve increased financial security and quality of life, by offering various credit programs and encouraging savings. In accordance with its mission and its commitment to operational and financial sustainability, HKL contributes part of its net profits every year to support social development in education and healthcare.