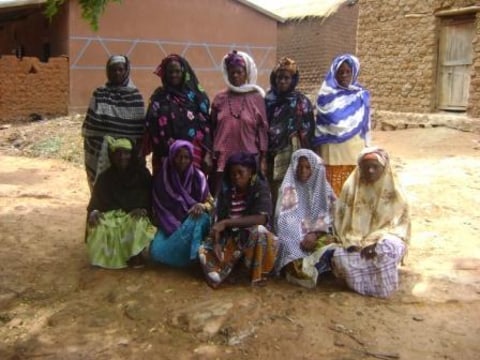 100%
funded
Total loan: $1,450
Benkadi 2 Group
Tarakasso, , Mali / Agriculture
---
Benkadi 2 Group's loan finished fundraising,
but these similar borrowers just need a little more help to reach their goals!
---
A loan helped to purchase farm inputs and seeds, and to pay for plowing.
---
Benkadi 2 Group's story
The ten members of the Benkadi 2 group are married women who are, on average, 37 years old with three children each. They all live in traditional families in Tarakasso, one of the villages of Sikasso (third administrative region of Mali). They have joined the microfinance institution Soro Yiriwaso in order to successfully carry out their farming activities during the rainy season. They are on their fifth loan with the institution and have duly repaid their previous loans. Kadiatou, the featured borrower, grows groundnuts and maize. In the photo, she is sitting, first from the right. She plans to use her loan to buy agricultural inputs, fertilizers, herbicide and seeds and to cover the cost of plowing on 0.75 hectare (1.85 acre) of land. After the harvest, she sells her production in her village and at the market to a customer base consisting of men and women. She is expecting to make a profit of 115,000 CFA francs per growing season, which will allow her to repay her loan, help her large family and cover her children's healthcare costs.