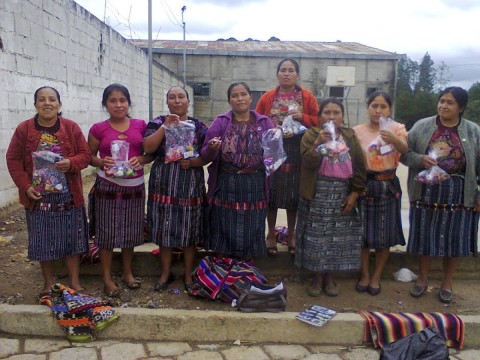 100%
funded
Total loan: $3,900
Las Tres Rosas Group
Chiche, El Quiche, Guatemala , Quiché Department, Guatemala / Food
---
Las Tres Rosas Group's loan finished fundraising,
but these similar borrowers just need a little more help to reach their goals!
---
A loan helped to buy a refrigerator.
---
Las Tres Rosas Group's story
The Trust Bank, "Tres Rosas" (Three Roses) consists of eight responsible and hard-working women. They live in the same community and have known each other for a long time. Because they have the common goal of seeking a better future for themselves, their families and their community, the women are focused and very connected with each other. As is the case with all Friendship Bridge Trust Banks, the group has a Board of Directors. Silvia is the President of the group. She is 46 years-old and has eight children. Three years ago, Sylvia started a small business which is a convenience store. It was located in the small room of her home. Soon, she realized that she had to increase her store inventory and it was at that point that she requested a small loan from Friendship Bridge. She happily informed us that the business is doing quite well! Silvia has requested a new loan (which would be her third loan cycle) of $410 in order to purchase a refrigerator. Her clients have requested cold products such as dairy products (yogurt, cheese, cream) and she plans on making ice cream! She will also sell meat. Sylvia has had no difficulty in making her payments on previous loans. She has a well-thought out business plan and has learned a great deal about business administration as it is one of the educational themes covered in the monthly meetings of the Friendship Bridge Trust Bank. A few of the other themes include self-esteem, health, diet and women's issues. Sylvia and her fellow Trust Bank members appreciate having access to small loans and education. They gain confidence in themselves, realize that they have a voice, and weave new relationships. They express their gratitude to Kiva investors for believing in their ability to move forward with confidence and education.