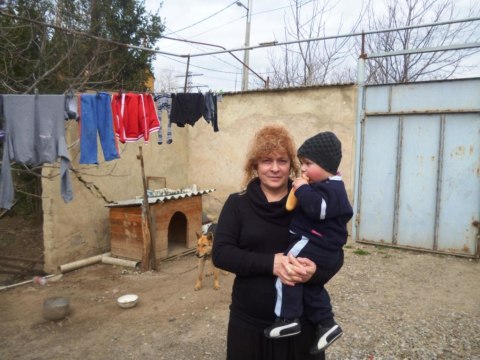 100%
funded
Total loan: $5,000
Lorita
Tbilisi, Tbilisi, Georgia / Clothing
---
Lorita's loan finished fundraising,
but these similar borrowers just need a little more help to reach their goals!
---
A loan helped To rent a counter and purchase clothes at wholesale prices to resell with the price markup.
---
Lorita's story
Lorita is 50 years old. She lives in the capital city of Georgia, Tbilisi, with her husband, son, daughter in-law and two infant children. Lorita requested a loan from local financial institutions several times for a family business start-up, but without any success. Her loan requests were rejected all the time because of low income and the family's poor living conditions. The only source of income for the family is the monthly salary of Lorita's husband. He is working as a driver on a bus line. Lorita requested a loan from Credo to start up a family business. Her loan request was approved in the framework of a new joint initiative of Kiva and Credo. The start-up loan program envisages provision of business start-up and re-startup credits with soft conditions to the country's rural poor, who do not have access to credit products, being regarded as "high-risk borrowers" because of their low income. With the received credit, Lorita wants to start trading in clothes. She will rent a counter at a big market in Tbilisi, purchase clothes at wholesale prices and resell with the price markup. Lorita will be selling clothes herself. This will decrease her expenses and increase the profit. Part of the profit will be used for reinvesting in the same business and purchasing more clothes. Another part she will use for the family to provide better living conditions for them.