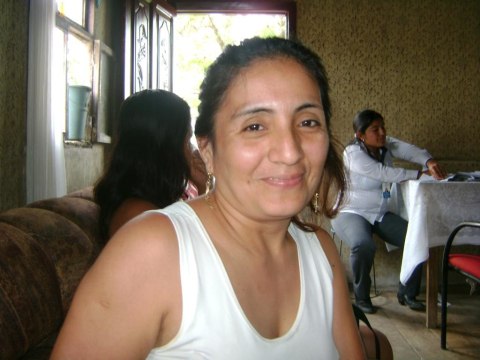 100%
funded
Total loan: $650
Vicenta Eduvije
Montecristi, Manabí Province, Ecuador / Retail
---
Vicenta Eduvije's loan finished fundraising, but these other borrowers need your support
---
A loan helped to buy clothing and costume jewelry.
---
Vicenta Eduvije's story
The Los Tres Ángeles community bank meets every other week in Montecristi Canton, known for its rich pre-colonial culture and its nationally and internationally renowned crafts, such as its famous straw hats. This is where Ms. Vicenta lives. She is 34 years-old and has two 3 year-old children with her partner and a beautiful baby of 9 months. Her husband is a plumber. She's a homemaker, but she sells clothing, costume jewelry, and a variety of other items from a catalog to earn her own income and help her husband with the household expenses, as there are times when he has no work. She works three days a week two or three hours a day, making her sales on credit and collecting once a week. She's been engaged in this for two years and it's going very well for her. Most of her sales are in costume jewelry. This loan is to buy clothing and costume jewelry. She's completed five loan cycles with the community bank and she likes it because the payments are easy for her to make. Her dream is to continue advancing.