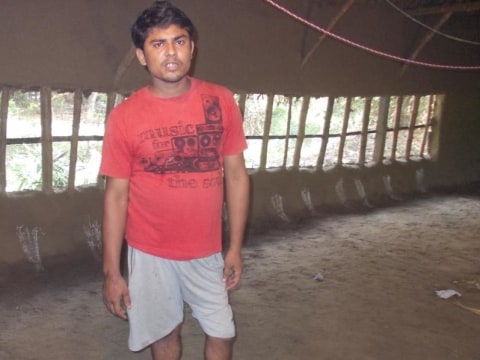 100%
funded
Total loan: $750
Biswaranjan
Odisha, OD, India / Agriculture
---
Biswaranjan's loan finished fundraising,
but these similar borrowers just need a little more help to reach their goals!
---
A loan helped to pay for purchasing more chicks, their medicines and food for his poultary farm.
---
Biswaranjan's story
Biswaranjan is a 26-year-old differently-able person living with his parents and wife in a small village in Odisha, India. He owns and manages a poultry farm, where he grows up the chicks and sells them in the market to dealers. He is the only person earning in the family, so all the family burden is on him. He earns 5,000 Indian rupees (INR) per month from this farm, which is not sufficient for the family. Biswaranjan has a plan to make his farm bigger and add some chicks to his farm, as the demand for chicken in the region is very high. He also has a plan to purchase medicines and chick food in bulk so that he can reduce his frequent visits to the market and minimize his transportation costs. Biswaranjan has requested a loan of 40,000 INR for purchasing more chicks, their medicines and food. He says that doing so will improve his family's economic condition.