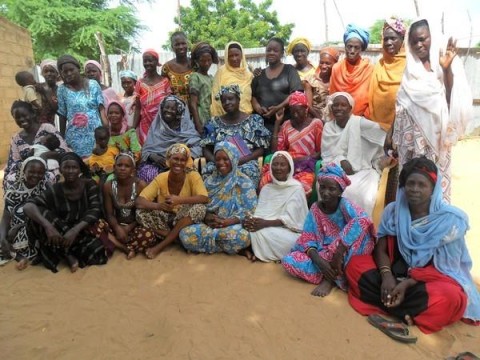 100%
funded
Total loan: $3,250
Toutou's Group
---
Toutou's Group's loan finished fundraising,
but these similar borrowers just need a little more help to reach their goals!
---
A loan helped to buy fabric, shoes, perfume and incense for resale.
---
Toutou's Group's story
This group is composed of 28 women living in the same neighborhood. They mainly work as vendors and hairdressers. Mame Yemou, the secretary of the banc villageois and a star borrower, is 35 years old. She is married and the mother of four children. She also takes care of her two brothers, still in school. She sells fabric and shoes. She has plenty of experience, having worked in this business for seven years. She also braids hair at the customer's request. In the photo she is standing on the right, covered in a white shawl and raising her left hand. She buys her fabric (khartoum, wax, damask-like bazin, voile), shoes, perfume and incense in Dakar and Touba in order to retail these goods later in her village as a door-to-door vendor. With her loan, she plans to buy six 30-meter rolls of fabric at 16000 West African francs each, and some shoes, at 1,500-2,250 francs a pair. She hopes to make a good revenue during the beginning of the school year and the holiday period. Her revenues are used to bolster her savings and to help with family expenses (healthcare, food, clothing).