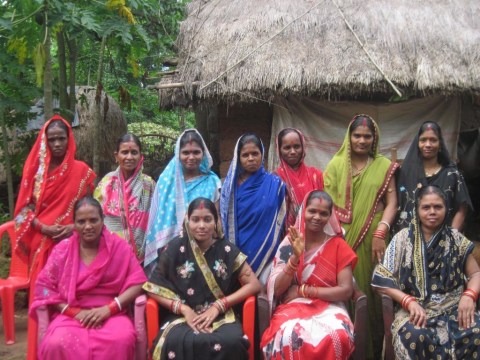 100%
funded
Total loan: $3,950
Itishree Self Help Group
Khurda, Odisha, OD, India / Manufacturing
---
Itishree Self Help Group's loan finished fundraising,
but these similar borrowers just need a little more help to reach their goals!
---
A loan helped to pay for purchasing raw materials like dry leaves, thread, glue and plastic and a machine for weaving leaf plates.
---
Itishree Self Help Group's story
The responsible Itishree Self Help Group is made up of 11 members. The members of Itishree Self Help Group are all women from the district of Khurda in Odisha, India. One of them is Ms.Sanju, who was selected as their president. The lady sitting second from the right hand side, wearing a red and white saree, is Sanju. Sanju is a 45-year-old woman living with her husband and four children. She makes leaf plates and bowls woven out of dry leaves and sells them in the nearby market. These plates are used for different purposes – mainly for serving food. She makes different types and sizes of plates depending upon the demand of her customers. She has requested a loan to purchase machinery so she can weave the plates more frequently and quickly and also to purchase raw materials like leaves, thread, glue and plastic. She has a very good relationship with her customers because she completes their orders on time.