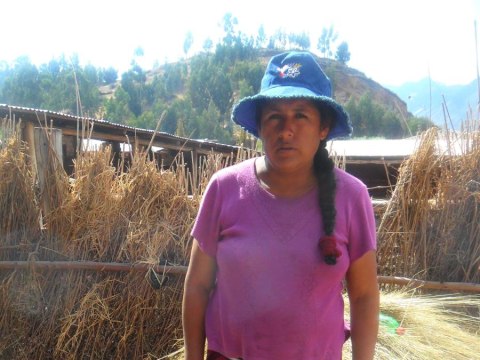 100%
funded
Total loan: $1,550
Santusa
Anta - Izcuchaca - Cusco, Cusco, Peru / Agriculture
---
Santusa's loan finished fundraising,
but these similar borrowers just need a little more help to reach their goals!
---
A loan helped to buy two dairy cows and sacks of grain.
---
Santusa's story
Santusa, 29, is married and has four children. She lives in Tambo Real District. Her main economic activity is cattle, especially producing dairy products like yoghurt and cheese. In addition to this she also is a merchant selling grain like corn and wheat. Santusa has learned these activities very well and supports her family this way. Santusa needs to increase milk production to make her products and will use the loan to buy two more dairy cows and some sacks of grain to sell. She's very grateful to Kiva for helping her develop in her activity and commits to make her payments. Santusa belongs to the "San Bartolo de Tambo Real" communal bank in Anta Province in Cusco, Peru. Santusa wants to provide her children with a better life and education and she sacrifices for them. She intends to work much in order to save up to invest in their education.