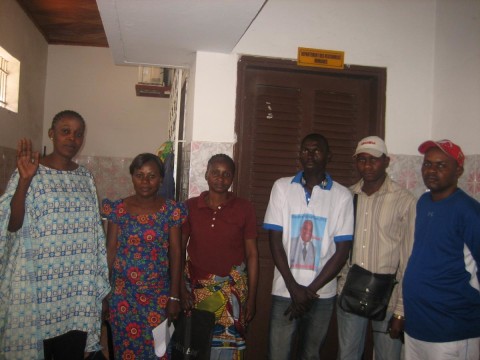 100%
funded
Total loan: $3,475
Abondance 2 Group
Brazzaville, Brazzaville, Congo (Rep.) / Food
---
Abondance 2 Group's loan finished fundraising, but these other borrowers need your support
---
A loan helped to pay for various food products such as sardines, flour, and milk.
---
Abondance 2 Group's story
Felicite, a 45-year-old single mother of five children ranging in age from 11 to 27 years, also cares for her elderly mother. Felicite, who is representing the Abondance 2 group, owns a small grocery stand that has been in operation for three years. She will use this loan to buy various food products to restock her stand. Her business strategy is to give friendly and helpful customer service, and to offer a wide variety of items in her stand.
Felicite has received one previous loan from HOPE Congo, Kiva's partner. She has a good repayment record and in the future would like to travel out of Brazzaville to buy clothes to sell in her store.