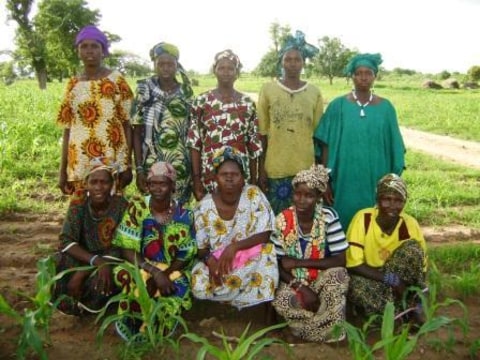 100%
funded
Total loan: $1,075
Djantoyerela 3 Group
Sirablekoro, , Mali / Agriculture
---
Djantoyerela 3 Group's loan finished fundraising,
but these similar borrowers just need a little more help to reach their goals!
---
A loan helped to pay for plowing, seeds, fertilizer, herbicide, weeding, and sundry equipment.
---
Djantoyerela 3 Group's story
The ten members of the group "DJANTOYERELA 3" are married women averaging 30 years of age and three children each. The women live for the most part in polygamous families in Sirablekoro, a village in the Prefecture of Dioïla. They are collaborating with the microfinance institution Soro Yiriwaso with the goal of better organizing their work at the start of the rainy season. The crops grown include millet, peanuts, and rice. They are on their sixth collaboration with the institution. With this new loan, KARIA, who is the first person standing from the right, plans to buy farm inputs and sundry equipment and to cover the cost of plowing for maintaining 0.75 hectare of peanuts. After the harvests, the produce is sold in the city of Dioïla to a customer base composed of men and women. KARIA plans on making an average profit of about 125,000 francs CFA per planting.