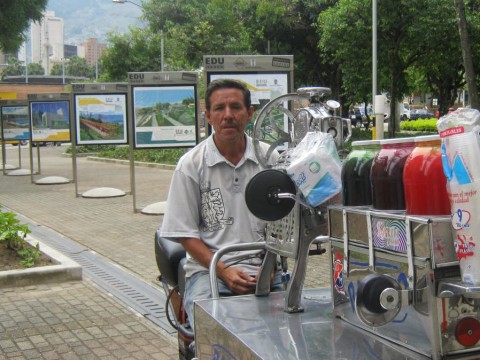 expired
Total loan: $425
Pablo Antonio
Medellín, Antioquia, Colombia / Food
---
Pablo Antonio's loan finished fundraising,
but these similar borrowers just need a little more help to reach their goals!
---
A loan helped to buy ingredients and supplies.
---
Pablo Antonio's story
Pablo is married and has four children who are 9, 15, 16 and 19 years old who he's always wanted to provide a good quality of life for which is why he works hard in his business to be able to generate income so that they can have access to good economic opportunities at home. He worked for a firm for 17 years but earned a salary that was insufficient to cover all his household expenses and because of the few opportunities he had at that time to improve this situation he had to continue working hard for others. Some time ago he left the firm and now works for himself in his business selling ice-cream and soft-drinks, a business that has given his family the opportunity to make economic progress. Because sales increase this season and he does not have sufficient capital, Pablo needs a loan to buy the supplies he needs to prepare his ice-cream and the soft-drinks that he's run out of. In this way he will overcome the problem of capital he has and will be able to continue providing good customer service in his business. His greatest wish is to own a house where he can provide his four children and his wife with a good quality of life and economic stability that will allow them to make progress.