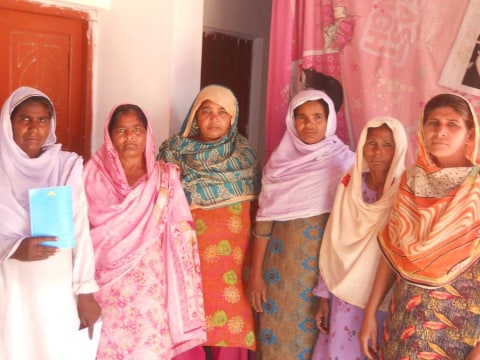 100%
funded
Total loan: $975
Rasheedan's Group
, , Pakistan / Agriculture
---
Rasheedan's Group's loan finished fundraising,
but these similar borrowers just need a little more help to reach their goals!
---
A loan helped to buy buffalo for livestock business.
---
Rasheedan's Group's story
Rasheedan has applied for a loan from KIVA partner Asasah for further expansion of her husband's livestock business. With the loan investment he will buy a buffalo for selling for profit. He will also sell its milk to his community clients to earn extra income. Rasheedan's husband is very experienced in his business and has been operating it for the past many years. Rasheedan is confident that her family business will grow after the investment of the loan and will bring positive changes to her family's life. Note:"In the photo, the lady holding a book (called Asasah Passbook) is Rasheedan."