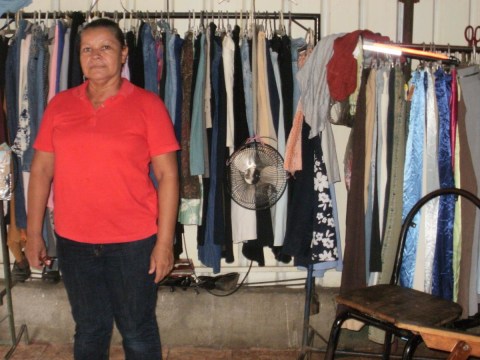 expired
Total loan: $450
Gloria Maritza
Managua, MN, Nicaragua / Clothing
---
Gloria Maritza's loan finished fundraising,
but these similar borrowers just need a little more help to reach their goals!
---
A loan helped to buy a bale of American clothing.
---
Gloria Maritza's story
Señora Gloria Maritza lives in the city of Managua. She is characterized as being a responsible person. Her daily work consists of arriving at her business at 5 am in the morning and working until 6 pm. Her business is very popular, since she offers excellent service. Her customers are people who travel to the western part of the country. She visited our office in Managua to apply for a loan to purchase a bale of American clothing. Doña Maritza has worked with loans from CEPRODELl for 7 years. With this one she is going to buy bales of clothing so that she can offer her customers a variety of her products. Thanks to this financing, she will be able to obtain better income for the advancement of her family and the economic growth of her business.