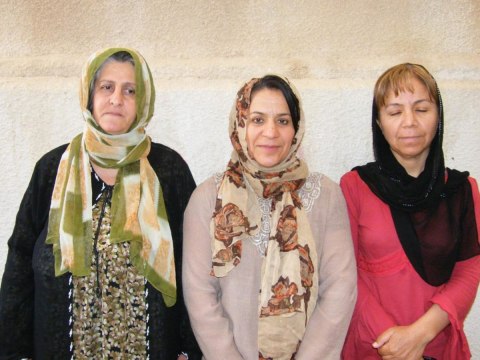 100%
funded
Total loan: $3,600
Bahar's Group
---
Bahar's Group's loan finished fundraising,
but these similar borrowers just need a little more help to reach their goals!
---
A loan helped to buy a small generator, an overlock sewing machine and an A/C unit for her sewing business.
---
Bahar's Group's story
Bahar is a 37-year-old, married Iraqi woman. With limited career options due to cultural restrictions and domestic constraints, Bahar is one of many Iraqi women who work from home. She uses her sewing skills to generate some income and participate in meeting the financial needs of her family. She has been working on custom orders for four years. To improve her work area she applied for, received, and successfully repaid a loan to Relief International - Microfinance Iraq in the past. Bahar would like to continue to improve her working conditions and opportunities by purchasing a small generator, an overlock sewing machine and an A/C unit. To be able to make these new improvements she took a new loan as part of a group. With the generator she will be able to better plan her work and continue sewing even during the hours when the power is out. Relief International - Microfinance Iraq offers group loans for clients unable to provide a guarantor and thereby unable to apply for a loan as an individual. As a group, the members collectively guarantee the loan. Groups consist of 3 to 5 clients and each client is evaluated on his or her repayment capacity. All group members receive the same loan amount as the individual with the lowest repayment capacity in the group.