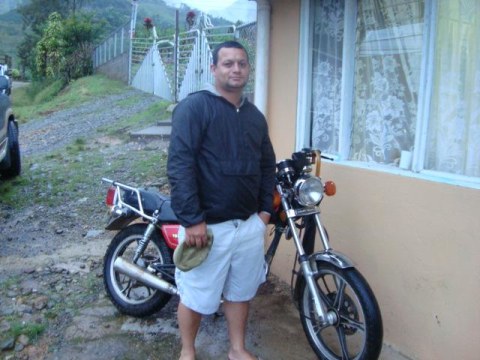 100%
funded
Total loan: $1,025
Jean Carlos
Valencia, Páramo, San José Province, Costa Rica / Personal Use
---
Jean Carlos's loan finished fundraising,
but these similar borrowers just need a little more help to reach their goals!
---
A loan helped to buy a motorcycle.
---
Jean Carlos's story
Jean Carlos, aged 24, lives in a civil union with his wife and son. With the loan, he is going to buy a motorcycle. He works as a network technician, which means he needs a bike for easy transportation to different locations so that he can better serve his customers and deliver the expected results to his boss. He will also use this bike for transportation from home to work, and so be able to be on time to start work. He expects that with the purchase of the bike, he will be able to perform better as a worker, and so can give his family a safe and stable life in the future. This is the first loan he has received from FUDECOSUR. He has not had other loans previously through state banks, but FUDECOSUR has offered the loan with better facilities and much lower interest rates.