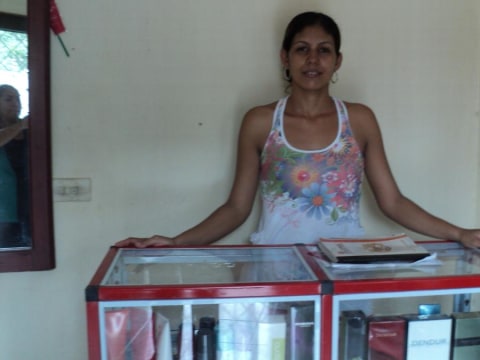 100%
funded
Total loan: $600
Yaniris
Cartagena de Indias, Bolivar, Colombia / Retail
---
Yaniris's loan finished fundraising,
but these similar borrowers just need a little more help to reach their goals!
---
A loan helped buy men's clothing and colognes.
---
Yaniris's story
Yaniris is 26 years old and lives with her husband and one year old son in the city of Cartagena. There, she has a business through which she sells merchandise that she buys in cash or by advanced order and then offers on credit. From a young age, Yaniris dreamt of being independent and managing her own money. For this reason, she sold clothing door-to-door by means of specialized products. Little by little, she added cosmetics and, later, accessories, managing to attract customers that currently make up part of her loyal client base. She displays her well-stocked merchandise in a display case at her house, as she also sells in cash. Her challenge is having little working capital to respond to the demands of her customers in a timely manner. This is why she is requesting her first loan from the Fundación Mario Santo Domingo, with which she will buy clothing and scents particularly for men because Father's Day is near. Because of this family commemoration, Yaniris having merchandise to exhibit will allow her to augment her income since customers will need to find gifts for their fathers at her business. Her future goal is to have a store that is well stocked with a variety of goods in order to increase her income, while attending to the education and rearing of her son and helping her husband with the management of their household.