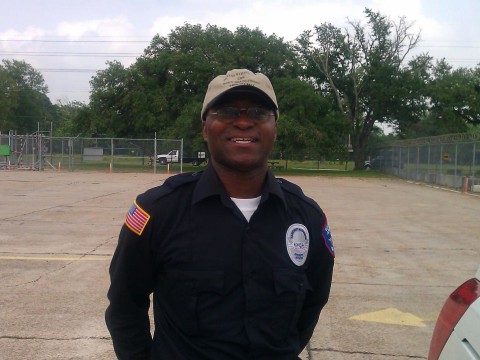 100%
funded
Total loan: $9,300
Kenneth
Baker, LA, LA, United States / Entertainment
---
Kenneth's loan finished fundraising,
but these similar borrowers just need a little more help to reach their goals!
---
A loan helped to launch his son's music career.
---
Kenneth's story
Kenneth is a musical artist manager and record producer who started the record label "Black Music Cartel" in 2010 as a vehicle for launching his son's music career. Kenneth has been around the music industry all of his life, having grown up with a father who was a professional musician and who toured with the likes of Chaka Kahn and the Doobie Brothers. As a father of three musically gifted sons, Kenneth and his wife always encouraged their children to develop their musical abilities and had them singing in their church choir from an early age. Kenneth is a US Navy veteran with a B.S. in Accounting and a Masters in Business Administration. While a student in college, Kenneth worked as an event coordinator for a band, helping plan and schedule performances with music venues. In the years since Kenneth graduated from college, he has worked off-and-on with artists as a hobby and part-time job. When Kenneth's oldest son, Aries, began pursuing a career as a professional musician, Kenneth decided to invest in his son's future. He is representing Aries as his manager and helping him record his debut album. This loan helps Kenneth finance Aries' first music video and the recording of the final four tracks of his debut nine-track album. Kenneth and Aries will soon be attending an important music conference, and it is critical for them to have the album and video completed by that time. The conference will be an excellent networking opportunity where they will be able to develop relationships with key figures in the music industry, and they need to have their material ready to present. While Kenneth builds his business and Aries' career, he continues to work full-time with a security team contracted to protect an Exxon-Mobil facility. Until taking this loan, Kenneth had been paying for all of Black Music Cartel's expenses with his savings. Kenneth says that he works with his wife in carefully planning all business expenses and that they work hard to maximize the effect of their budget. Leading up to the release of Aries' first album, they have marketed exclusively through the internet, making full use of Twitter, Facebook and YouTube. Here is a link to a video of Aries performing at a talent show that he participated in while serving as a US Army reservist in Haiti. He won!
http://www.youtube.com/watch?v=Fbea_0nuHkg