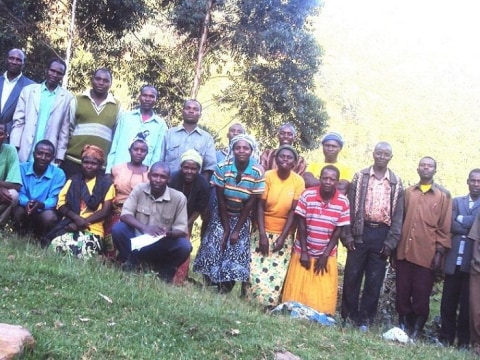 100%
funded
Total loan: $3,200
Mashenya Kwetungura Group
Kihihi, Western Region, Uganda / Agriculture
---
Mashenya Kwetungura Group's loan finished fundraising,
but these similar borrowers just need a little more help to reach their goals!
---
A loan helped to purchase fertilizer for his tea gardens.
---
Mashenya Kwetungura Group's story
Silver, 47, on left, has been in the agricultural business for the past three years in Kihihi. The happily married father of six grows and sells tea leaves. This business was one he started due to the high demand for tea leaves in Western Uganda. Silver, like many other people in the west of Uganda, grew up in a family with a farming legacy. It was only natural that, with time, he would start bearing a hand in this business. Silver also has a banana plantation where he harvests bananas to sell. This has helped him increase his income. He says his business earnings are Uganda shillings 100,000 a week and, with this loan, he will purchase fertilizer for use in his farming gardens.