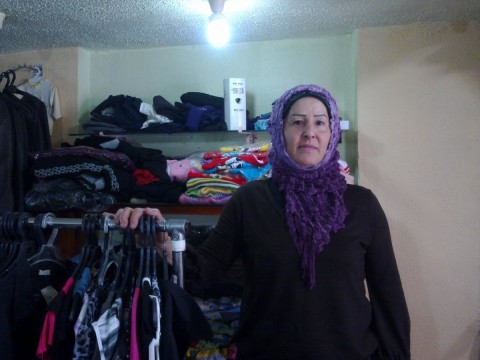 100%
funded
Total loan: $1,500
Khadija
Nabatieh, Nabatiyeh Governorate, Lebanon / Clothing
---
Khadija's loan finished fundraising,
but these similar borrowers just need a little more help to reach their goals!
---
A loan helped to increase her spring/summer clothing collection.
---
Khadija's story
Khadija is a 46-year-old married woman and the mother of three children. She is the owner of a clothing shop where she sells women's and children's clothes. She is well known in her region. Most of her clients are relatives, friends and neighbors. She's a hard worker and seeks perfection for her family. Khadija is requesting a loan from Al Majmoua for the third time, in order to increase her spring/summer collection, which will help in saving the necessary money for a special surgery that she needs to have after increasing her income. Her previous loans were used to improve her business and they had a big positive effect in improving her income. She hopes to buy her own shop and move to it, so she can stop renting others' shops.