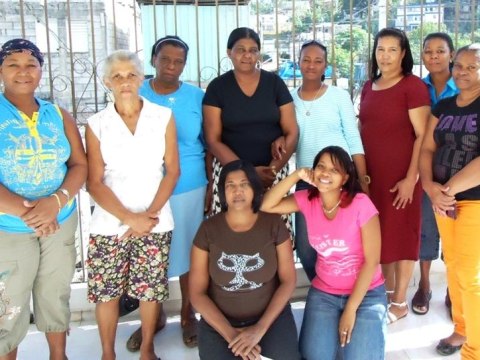 100%
funded
Total loan: $1,425
La Esperanza El Coco 1 & 2 Group
Flag of Dominican Republic
Samaná, Samana, Dominican Republic / Clothing
---
La Esperanza El Coco 1 & 2 Group's loan finished fundraising,
but these similar borrowers just need a little more help to reach their goals!
---
A loan helped to buy clothing to sell.
---
La Esperanza El Coco 1 & 2 Group's story
Menenciana lives in the coconut village of Samana. She and her group of 10 members are taking loans for their businesses. This group is named La Esperanza el coco (the hope of coconut) 1 & 2. Menenciana's family is maD. up of her long-term partner and their two children. She tells us that her most difficult challenge is to reach her goal of having a good business that generates good income. This group is dedicated to many different businesses like selling clothes, shoes, cosmetics, and a little restaurant. Menenciana is selling clothes. She is very excited to belong to this group and start having a loan for her business and a chance to improve her business. Menenciana is planning on investing her new loan in the purchase of clothing. She will use her profits to continue investing in her business to improve sales, incorporating more products and saving. She hopes in the not too distant future to have her dream of building her house come true. She also wants to have good health and a more economically stable life.