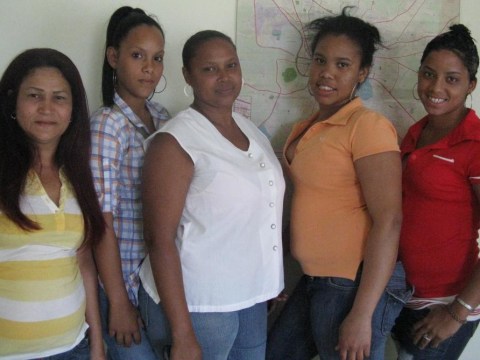 100%
funded
Total loan: $1,075
Camino De Victoria 4 Group
Flag of Dominican Republic
Santiago, Santiago, Dominican Republic / Retail
---
Camino De Victoria 4 Group's loan finished fundraising,
but these similar borrowers just need a little more help to reach their goals!
---
A loan helped to buy sandals, slippers and jewels.
---
Camino De Victoria 4 Group's story
Zenaida is the coordinator of her group, Camino D. Victoria 4 (Road to Victory). She makes her home in a simple structure with her husband and two children. She says that her most difficult challenge was to have her own business. In the meantime, she plans to continue to enjoy watching television. Zenaida is excited to be taking her first loan. She plans to use this loan to invest in her business by buying sandals, slippers and jewels. She will use the profits for savings because the family needs to build a house and her husband's income only provides for basic expenses. Zenaida dreams of having her own home, in a good structure, safe and beautiful, and thanks to her business and to Esperanza loans, she hopes that her dream will become reality. This associate began with Esperanza because she wanted her business to succeed. Her story is representative of her group and of Esperanza's Haitian and Dominican clients generally (many of whom recently emigrated to the Dominican Republic from Haiti). Her group is located in Santiago.