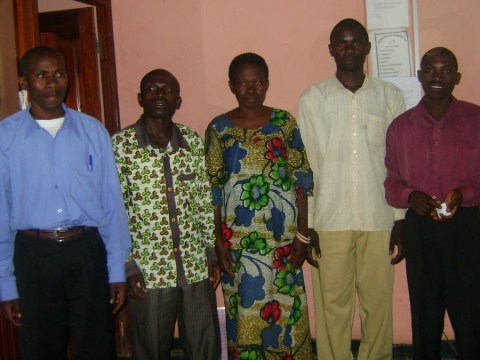 100%
funded
Total loan: $925
C 2387 Jyambere Group
Kabuga, Kigali City, Rwanda / Retail
---
C 2387 Jyambere Group's loan finished fundraising,
but these similar borrowers just need a little more help to reach their goals!
---
A loan helped to purchase more products for his shop.
---
C 2387 Jyambere Group's story
Fresixan is a hardworking 31-year-old man. He is married and has a two year-old child. He runs a well-organized small shop, which sells various products and employs seven people. He got into this business because it is profitable in his region, and has been operating it successfully for four years. His shop is open from 7am until 5pm every day. Fresixan is the leader of a group called "Jyambere" in the local language. The group includes five members (four men and one woman) and five businesses, including a spare parts business and a business selling cakes. The group has requested a loan from Kiva lenders, via Vision Finance Company, in order to purchase more products for their shops so that they can provide better service to their customers. The loan will impact the group members by helping them to purchase larger quantities of stock, which will allow them to earn more profits. With the extra income they all earn, Fresixan and his group hope to save some money and to reinvest in their businesses.