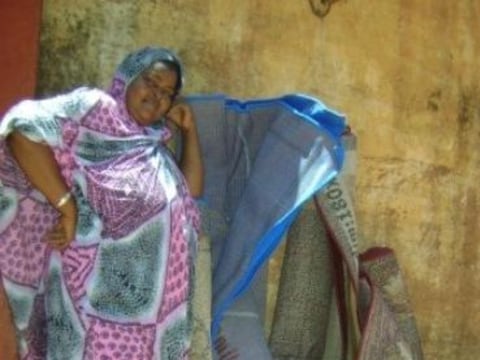 100%
funded
Total loan: $1,000
Fatoumata Yéhia
Sikasso, Sikasso, Mali / Retail
---
Fatoumata Yéhia's loan finished fundraising,
but these similar borrowers just need a little more help to reach their goals!
---
A loan helped To purchase various merchandise.
---
Fatoumata Yéhia's story
Mrs. Fatoumata Yehia Y. is 46 years old and mother to one daughter. She lives with her husband in the village of Bougoula in Sikasso, third administrative region in the Republic of Mali. For socio-economic reasons she was not able to attend school so she started a business, buying and selling powdered milk, thick wool fabrics, bed spreads, and drapes and various other articles. She has had this business for ten years. She fills her orders for merchandise in Gao (the seventh administrative region in Mali) but the merchandise comes from Maghreb, Algeria. She resells her merchandise door to door and to businesses in her village. Given the high quality of the products she sells she is always sought out by her clientele. She finalizes her sales in cash and on credit. With the goal of better satisfying her ever growing client base she approached the microfinance institution Soro Yiriwaso last year. This will be her second loan and it will be used to purchase 13 cartons of powdered milk, 10 pieces of wool fabric of different sizes, 4 bed spreads, 6 pairs of curtains, 5 cartons of couscous, etc. She foresees earning a monthly income of 200.000 francs, part of which will used towards the family's expenses, part to pay off the loan, and part will be reinvested into the business.
Translated from French by Erika Lindig, Kiva Volunteer