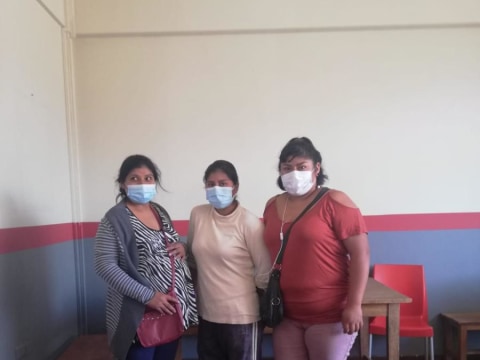 100%
funded
Total loan: $6,975
Melinas Ii Group
Cochabamba, Cochabamba Department, Bolivia / Food
---
Melinas Ii Group's loan finished fundraising,
but these similar borrowers just need a little more help to reach their goals!
---
A loan helped to purchase an oven and large refrigerator and to remodel her kitchen.
---
Melinas Ii Group's story
Angelica is 52 years old and single, with two children. She has been in the business of preparing and selling food for 15 years.

A typical day for Angelica is to get up very early to do household chores, then prepare her product and then go out to sell it.

Angelica will use this first loan to purchase an oven and a large refrigerator, and to remodel her kitchen. She met the members of her group because they live in her neighborhood.

Angelica's goals and aspirations for her business and for this loan are to expand her business. Her goal and aspiration in life is to be in good health.

Only the board of directors appears in the photo because disbursement was made remotely due to the pandemic.