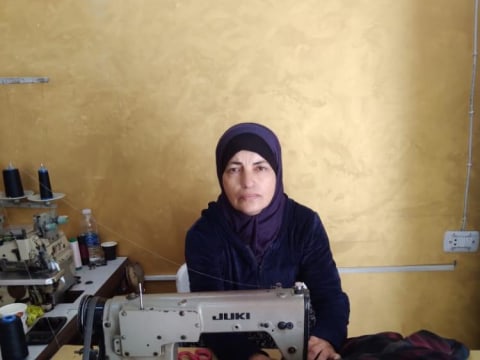 100%
funded
Total loan: $1,575
Hanan
Kufranjeh, Ajlun, Jordan / Services
---
Hanan's loan finished fundraising,
but these similar borrowers just need a little more help to reach their goals!
---
A loan helped to support a sewing business with sewing tools.
---
Hanan's story
Hanan is a 53-year-old Jordanian married woman and a mother of five kids. Her husband is a retired worker who gets a low income. Therefore, the family is going through a hard-living situation, but Hanan is a very determined woman and she is working hard to overcome the challenges and support herself and her family. She started a small sewing business in which she designs and repairs clothes. She is working on expanding her project but she lacks the financial ability to do that, so she decided to ask for an 1,100 JOD loan to get new sewing machines and sewing tools to support the business. She hopes to succeed in the business to keep supporting her family.