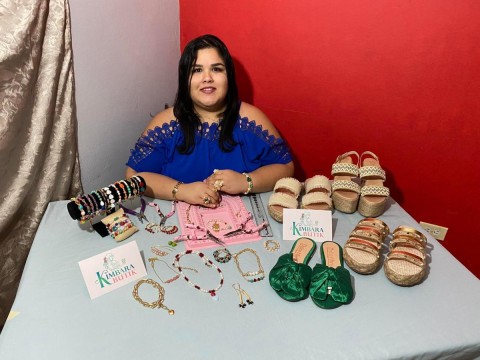 100%
funded
Total loan: $6,000
Karla
Lajas, PR, Puerto Rico / Clothing
---
Karla's loan finished fundraising,
but these similar borrowers just need a little more help to reach their goals!
---
A loan helped a small, woman-owned business buy inventory, grow, and reach the next level.
---
Karla's story
I am a 27-year-old Puerto Rican businesswoman. I have an Associate Degree in Business Administration. I belong to an advanced E-commerce academy and I am a graduate of the Entrepreneurial Training Program of the Women Business Center in Puerto Rico. I started this sales adventure in 2016 while studying and selling desserts as a way to generate income and help my family. I Identified my passion for business and it was clear what I wanted to dedicate my time to. In 2017, Hurricane Maria arrived in Puerto Rico, and suffering from that difficult scenery, my grandmother became Ill and I was the one who took the responsibility to leave everything behind to be her caregiver until the day of her death. I have always been a persevering woman so in February 2020 I returned to the entrepreneurial path with the participation of the Creative Woman BootCamp with my new entrepreneurial concept. In March, the pandemic began and the administrative orders kept us in quarantine and all the challenges that this implies. I began to identify suppliers, analyze my market and formalize what Kimbara Butik is today. Starting sales and achieving the launch of my website in June of this year.