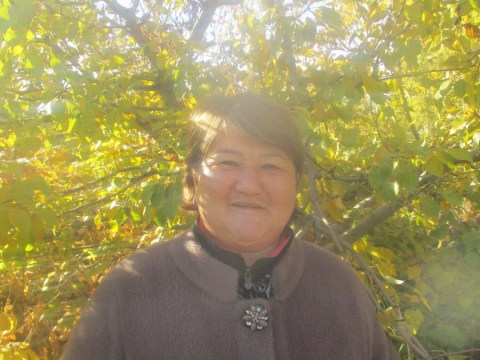 100%
funded
Total loan: $2,950
Gulsada
Talas, Talas region, Talas Region, Kyrgyzstan / Agriculture
---
Gulsada's loan finished fundraising,
but these similar borrowers just need a little more help to reach their goals!
---
A loan helped to purchase bull calves to increase income from cattle breeding.
---
Gulsada's story
Gulsada successfully repaid her loan and is grateful to the Kiva Foundation and everyone who helped her in financing. Thanks to her efforts, the farm now has five cows, 65 sheep, six horses and 1.0 hectares of irrigated land on which she grows beans.

To further develop field cultivation, she applied to Bai-Tushum Bank for a loan of 250,000 soms (KGS) for the purchase of bulls in order to increase income from animal husbandry. She plans to invest the proceeds from the loan to increase the livestock population, and partly to improve family well-being.