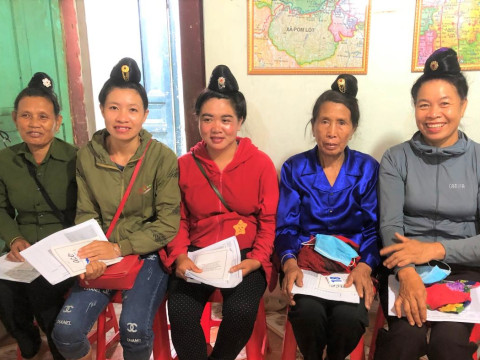 100%
funded
Total loan: $2,600
Noong Luong 39 Group
Dien Bien, Dien Bien, Vietnam / Agriculture
---
Noong Luong 39 Group's loan finished fundraising,
but these similar borrowers just need a little more help to reach their goals!
---
A loan helped to buy fingerlings.
---
Noong Luong 39 Group's story
The woman on the far right wearing a grey jacket is Tot. She is 61 years old and has been a farmer since she was very little. She lives with her husband and son in a small house in Vietnam's northwestern mountains.

Like other villagers, Tot's family earns their main income from agricultural production alongside some small-scale activities such as growing rice and corn, and raising fish, chicken, and ducks.

Because Tot's family's income from these activities is low, she wants to expand her breeding business by buying more fingerlings (young fish). To do so, she borrowed a loan from Anh Chi Em. This was her twelfth time borrowing.

Tot hopes to see profits with the continued support of the program so she can better support her family and have savings to see a doctor when needed.