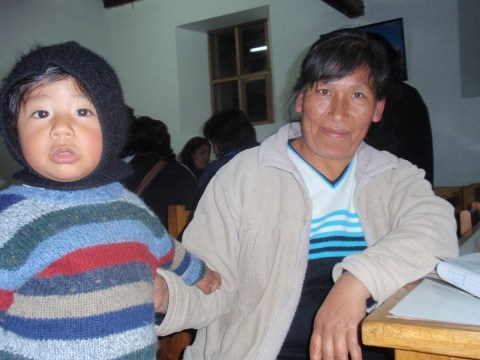 100%
funded
Total loan: $725
Marilu Dolores
Urubamba - Urubamba - Cusco, Cusco, Peru / Retail
---
Marilu Dolores's loan finished fundraising,
but these similar borrowers just need a little more help to reach their goals!
---
A loan helped Purchase merchandise like wood and firewood.
---
Marilu Dolores's story
Marilu was born in the city of Urubamba, Urubamba Province in the department of Cusco. Currently, Marilu lives in the city where she was born. (The city of Urubamba is located an hour and ten minutes from the city of Cusco.) Marilu sells firewood, wood and trees. She has been in this business for 15 years now, and she has done very well thanks to the effort she puts into her work. With this next loan, Marilu hopes to receive 2000 new soles. She would like to invest the loan money in buying merchandise like wood and firewood. For several years now she has been a member of the Vilcanota communal bank of Asociación Arariwa Cusco, and she is doing very well thanks to the trust of her companions and the punctuality of their loan payments. This member is grateful for the opportunity given to her through this medium, and she promises to make her payments as scheduled.
Translated from Spanish by Danielle Maxson, Kiva Volunteer