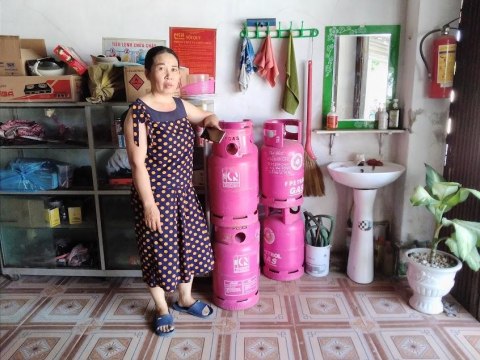 100%
funded
Total loan: $1,325
Gái
07 Quảng Vinh, Thái Nguyên, Vietnam / Education
---
Gái's loan finished fundraising,
but these similar borrowers just need a little more help to reach their goals!
---
A loan helped to buy school supplies and pay tuition for her children in school.
---
Gái's story
Mrs. Gái is 43 years old and is married with two children, both of whom are in school. They live in a coastal village of Sam Son town in Thanh Hoa province.

Gái and her husband make a living by farming food, raising chicken and ducks, and selling them in the local markets. They have a small general store at home too. They work hard to make enough money to send their children to school and hope they have a good future with higher education.

Because of a lack of capital to buy school supplies and pay her children's tuition, she requested her seventh loan from Thanh Hoa MFI.