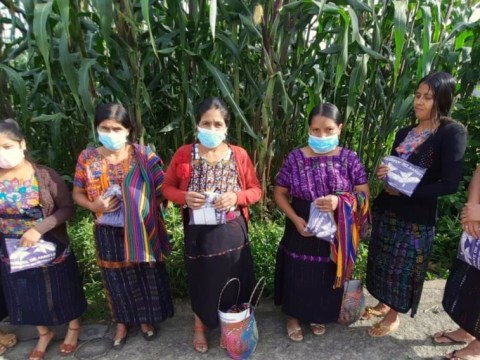 100%
funded
Total loan: $2,800
Flor Del Paisaje Group
Solola, Solola, Guatemala / Arts
---
Flor Del Paisaje Group's loan finished fundraising,
but these similar borrowers just need a little more help to reach their goals!
---
A loan helped to buy a variety of threads wholesale.
---
Flor Del Paisaje Group's story
The different techniques related to the textile sector have always been done in the family; that is, it's a teaching passed down from mothers to daughters, "women's work."

This work is done at home, making it into a space for making money.

This is how Manuela learned to do this work. She made it into a profitable business four years ago. She is a 35-year-old woman, married, and a mother of three children (16 months, 7, and 15).

Manuela's oldest child is in the fifth grade. In order to deliver 30 items of clothing per month, she employs four workers.

At the present, she has many orders. For this reason, she is seeking her fifth Kiva loan.

Manuela will buy a variety of threads wholesale. She guarantees that the business's production will increase with this material.

Manuela and six woman from the Puente de Amistad [Friendship Bridge] Communal Bank, "Flor del Paisaje" [Flower of the Landscape]. They speak the K'iche' language and are natives of the department (state) of Sololá.

The benefit from the monthly educational training, which is part of the "Microcrédito Plus" program (loans, education, health) from Puente de Amistad.

The information about budgeting, investment, and savings helps the women run the traditional textile, fruits, and vegetable businesses.

They also learn about health, family, and women. Noemí says that she appreciates learning about the good use of loans and investing.

These women are grateful for the interest shown by Kiva lenders.