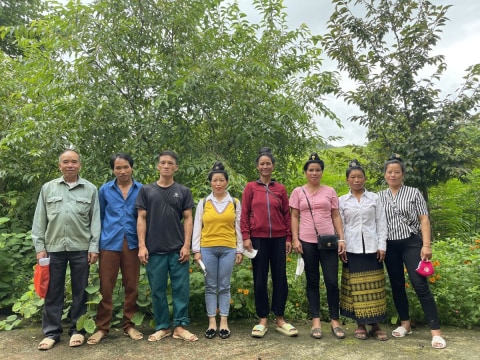 100%
funded
Total loan: $3,500
He Muong 26 Group
Dien Bien, Dien Bien, Vietnam / Agriculture
---
He Muong 26 Group's loan finished fundraising,
but these similar borrowers just need a little more help to reach their goals!
---
A loan helped to buy a cow.
---
He Muong 26 Group's story
Dung is 38 years old. She is married and has a daughter who is attending school. Her family lives in a remote village of Dien Bien province which is a mountainous area of northwest Vietnam. Where she lives, agriculture production is the main source of income for people.

Dung and her husband work very hard on their farm. She works at everything like planting rice, raising pigs and a cow. Her family is a low-income household in the village. In addition, this region often suffers from natural disasters, such as drought and disease which make it more difficult with her family.

She would like to invest to improve life but she lacks capital. So she decided to take a loan from the Anh Chi Em program to invest in cow raising. She will buy a cow and sell it later.
She hopes this investment will be successful.

This is the seventh time borrowing with the Anh Chi Em program, after successfully repaying the previous loans.
Dung plans to use the profit from this investment to pay for tuition fees for their daughter in the coming semester and invest in the next business activities.

In the photo, she stands first from the far right.