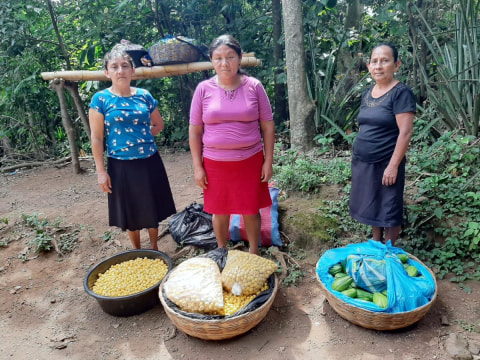 100%
funded
Total loan: $1,100
Las Virtuosas Group
Sonsonate, Sonsonate Department, El Salvador / Housing
---
Las Virtuosas Group's loan finished fundraising,
but these similar borrowers just need a little more help to reach their goals!
---
A loan helped to purchase nails and sheet metal.
---
Las Virtuosas Group's story
Maria Verónica is 40 years old, married, and has two children, ages 12 and 13. She helps her spouse financially support their home.

Maria makes a living by growing vegetables. She also buys and sells fruit in her community market from six in the morning until twelve in the afternoon. She learned this work when she was very young and it has allowed her to generate an income to support her responsibilities towards her home. She wants to make improvements to her home.

For this reason, Maria is applying for a loan to purchase nails and sheet metal. With these tools, she can change her roof and avoid water entering her home during the winter. She dreams of having a dignified and safe home for her and her family.

Maria, along with Maria Cristina and Lilian, make up the group "Las Virtuosas." They are responsible and entrepreneurial people who are looking to help their families succeed.