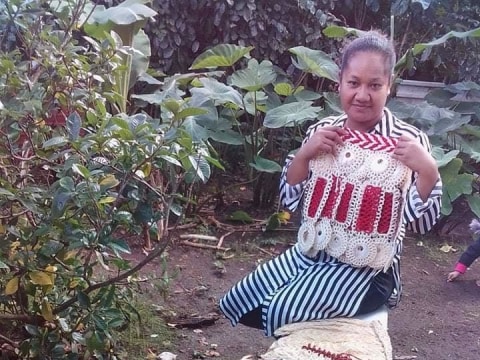 100%
funded
Total loan: $3,125
Viniana
Tofoa, Ha'apai, Tonga / Arts
---
Viniana's loan finished fundraising,
but these similar borrowers just need a little more help to reach their goals!
---
A loan helped to buy materials for her craft business and also pay for the rent of her marketing room at the local market.
---
Viniana's story
Meet Viniana. She is 36 years old, and she is a single mother to her three children. All her children are in school and they live at her parent's house.

Viniana owns and operates a handicraft business, where she makes different products such as kiekie and male's ta'ovala, using raw materials of coconut husk, coconut shells, hibiscus and many more. Her parents are elderly, and not only does she have to provide for her kids, but she is also responsible for them. She rents a room at the local market and there she displays her work to random customers. She also sells some from her home.

Viniana employs only one person to help with her business by being the seller at her craft room so she can spend her time at home making more and caring for her parents. With this loan, she will purchase more materials and also pay the rent for her craft room. One day she will have her own, not rented but her own craft store where she will have her work displayed. A better life and a brighter future for her children is her only priority.