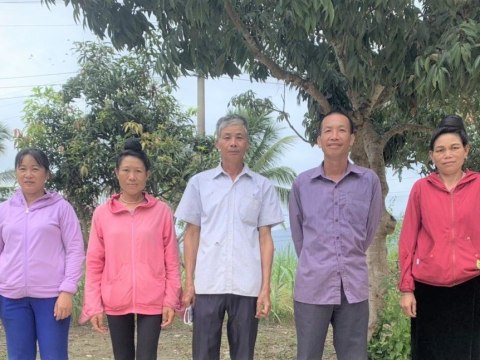 100%
funded
Total loan: $2,200
Thanh Yen 40 Group
Dien Bien, Dien Bien, Vietnam / Agriculture
---
Thanh Yen 40 Group's loan finished fundraising,
but these similar borrowers just need a little more help to reach their goals!
---
A loan helped to buy a sow.
---
Thanh Yen 40 Group's story
Hong, 45, is a Thai ethnic woman. She lives with her husband and a son in a small house on stilts in the northwest mountainous of Vietnam, where agriculture is the mainstay.

Hong and her husband always work very hard to make money to pay the cost of living in her family with some agricultural activities such as growing rice and raising pigs, even though the income is still unstable. Besides, her husband also employed a local business to earn extra income. Hong wishes to get more income for her family by expanding the breeding model; for that reason, she decided to take a fourth loan from Anh Chi Em program. Hong knows that Anh Chi Em program not only supports of capital, but also agricultural technical. She has good experiences with Anh Chi Em and always repays the loans on time. This time she will use the loan to buy a sow.

Hong believes that with her experiences in pig raising together with support from Anh Chi Em program, her sow will be healthy and fast reproduce. Interests from selling piglets she will continue to invest in livestock.

In the picture, Hong stands at the first from the right.