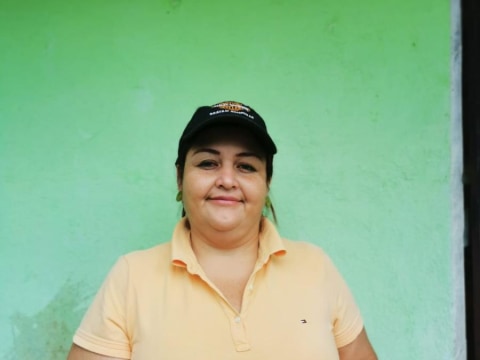 100%
funded
Total loan: $1,625
Wenddy Natalia
Pueblo Nuevo, Potrero Grande, , Costa Rica / Agriculture
---
Wenddy Natalia's loan finished fundraising,
but these similar borrowers just need a little more help to reach their goals!
---
A loan helped to buy steers for fattening.
---
Wenddy Natalia's story
Wenddy Natalia would like to acquire a new loan. She is 38 years old, married, and lives with her husband and children who are her highest priority. The loan she is requesting will be used to buy steers to fatten, which will allow her to take advantage of her land and put it to maximum use. In the future, she will be able to sell the animals at the market for a good price. Wenddy Natalia hopes this investment will provide her family with a better quality of life and greater financial stability. In addition, she hopes to keep growing as a person and as a small entrepreneur.

This is the eighth loan she has received from FUDECOSUR. Wenddy Natalia has not had any other loans from the state banks. FUDECOSUR is offering this loan with better terms and a lower interest rate.