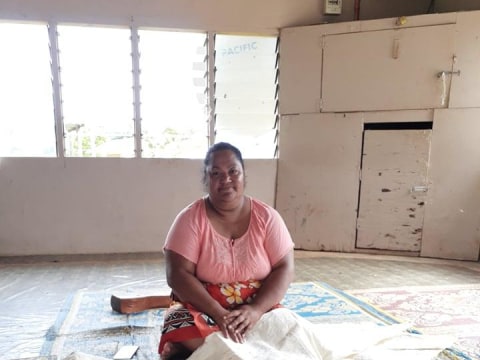 100%
funded
Total loan: $1,625
Lepolo
Kolonga, Tongatapu, Tonga / Arts
---
Lepolo's loan finished fundraising,
but these similar borrowers just need a little more help to reach their goals!
---
A loan helped to buy pandanus (raw material from plants) for her weaving business.
---
Lepolo's story
Lepolo is a 36-year-old mother of three. She runs a business making tapa (cloth made from the bark of the mulberry tree). She joins a group of women in their village, and they perform the tapa-making together. She also manages to prepare soft tapa and sell it at the local market because some women prefer to just buy soft tapa instead of making it. She also practices weaving, and she weaves on her own at her home.

Lepolo is applying for this loan because she needs help with her tapa-making business. She needs money to buy enough mulberry in order for her business to continue operating. She sells both her weaving and her tapa products at the local market and also to customers overseas. Her vision is for a better future for her children.