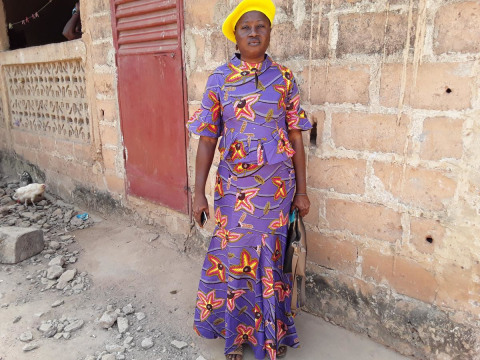 100%
funded
Total loan: $4,575
08-Diamoral Group
, , Senegal / Agriculture
---
08-Diamoral Group's loan finished fundraising,
but these similar borrowers just need a little more help to reach their goals!
---
A loan helped to buy pullets for her chicken raising business and also cosmetics.
---
08-Diamoral Group's story
This group of 18 woman is part of the 'banc villageois' created in May 2008. The objective is to improve their living conditions by running small businesses.

Khadidiatou, shown in the photo on her own, due to Covis-19 restrictions, is 49 years old and is single with two children.

Her new loan will help her with her poultry business. She also sells cosmetics. From the profits made, she will increase her daily outgoings and make better use of her hen house.