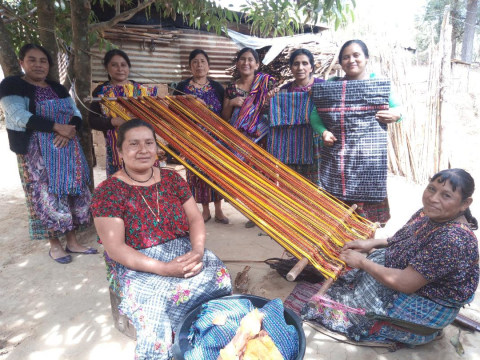 100%
funded
Total loan: $5,300
Santa Fe Ocaña Group
San Juan Sacatepèquez, Guatemala Department, Guatemala / Food
---
Santa Fe Ocaña Group's loan finished fundraising,
but these similar borrowers just need a little more help to reach their goals!
---
A loan helped to buy and sell chicken.
---
Santa Fe Ocaña Group's story
Rosa Estela continues being the leader of this group. Her business is selling chicken by the pound in her village, which she has done for many years. Her family always supports her. She is very pleased because the number of her purchasers has increased, and despite competition, they continue seeking her out.

With her loan, she managed to buy chickens wholesale and to maintain the same price, to not lose clients and to have good profits. Rosa Estela is happy because the town festivals are approaching, and she wants to be ready with much chicken to fill orders. Therefore she requests another loan to have enough to sell, in order to generate more profits.

She is very grateful to Kiva for the support provided, because it has helped her to continue fighting every day for her dreams.