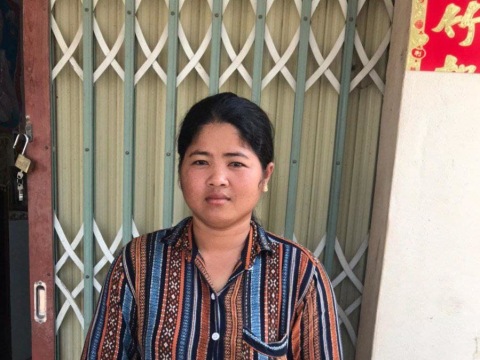 100%
funded
Total loan: $1,750
Samoeurn
Takeo, Takéo Province, Cambodia / Construction
---
Samoeurn's loan finished fundraising,
but these similar borrowers just need a little more help to reach their goals!
---
A loan helped to buy wood for the renovation of her old kitchen.
---
Samoeurn's story
Samoeurn is a married woman who has been residing in the Kiri Vong district of Takeo Province. She is a mother of two children, one of whom is currently attending school.

Samoeurn has been working in the agricultural business and is the major source of the family's income. She owns and manages a few hectares of farmland on which she can grow rice and vegetables to sell each harvesting season. For a better income, she devotes her spare time to raising some poultry at home. After three to four months of fattening she sells them to local tradesmen, or butchers them to earn a suitable income to support her family.

Samoeurn earns only approximately 5 USD per day to cover her family's expenses, as well as her child's education fees. Her husband helps provide additional income by working as a construction worker.

At the moment, Samoeurn 's family doesn't have a sanitary kitchen for preparing food. Due to a shortage of money she is asking for a loan to buy wood for the renovation of her old kitchen. She hopes that, through the help of the loan, she can provide everyone in her family with a suitable and healthy place for cooking, to protect her family members from illness, and to also provide more comfortable living conditions.

Samoeurn sends thanks to all lenders for helping poor people like herself to improve their family economically. She promises to pay the loan back on time as scheduled.