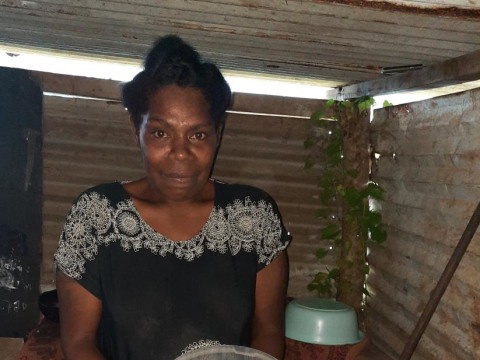 100%
funded
Total loan: $475
Eslyne Cindy
Port Vila, Shefa Province, Vanuatu / Food
---
Eslyne Cindy's loan finished fundraising,
but these similar borrowers just need a little more help to reach their goals!
---
A loan helped to purchase raw materials and ingredients to prepare delicious food to provide for her customers and increase her income.
---
Eslyne Cindy's story
Eslyne Cindy lives in an urban district that is just a 10-minute drive to Port Vila city. Her community is large and the main industry is agriculture and food. Though Covid-19 has impacted Vanuatu, it has been quite alright for one to earn income as the demand for local food and products is high.

Eslyne Cindy is 35 years of age and has four adorable children ages 16, seven, four, and two. She has her partner who is a construction worker. She currently is renting a small shanty home unit with her husband and children.

She has requested a loan so she can purchase raw materials and ingredients that she needs to prepare delicious food that customers can buy. She wants to be able to satisfy her customers' food cravings, especially for those who finish work in the afternoon. She will save the earned revenue so she can pay for a piece of land on which her family can build their own home.

Eslyne Cindy has been in her business for over a year now. She dreams of owning her own food stall to sell her delicious meals in a place where locals or visitors pass by. Seeing how her family lives, she feels motivated to expand her business so she can upgrade the living conditions of her family.