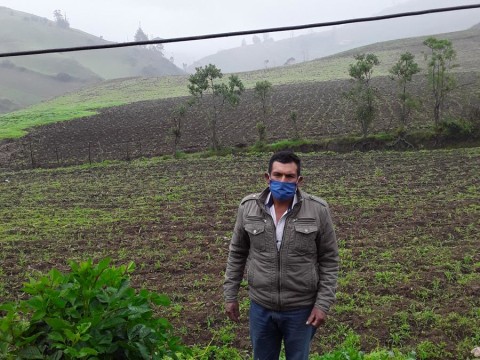 100%
funded
Total loan: $1,000
Bolivar Agnelio
Chimbo, Bolívar Province, Ecuador / Agriculture
---
Bolivar Agnelio's loan finished fundraising,
but these similar borrowers just need a little more help to reach their goals!
---
A loan helped to buy farming supplies.
---
Bolivar Agnelio's story
Bolivar Agnelio is 48 years old, single, and has no dependent family members. He lives alone and works in agriculture.

Bolivar Agnelio is requesting a loan to buy farming supplies. This will enable him to pay cash for his purchases in San Miguel. His dreams for the next five years include remaining healthy and improving in his work. The challenges he faces in his work on a daily basis are combating pests and dealing with weather changes.

In his free time, he enjoys playing volleyball.