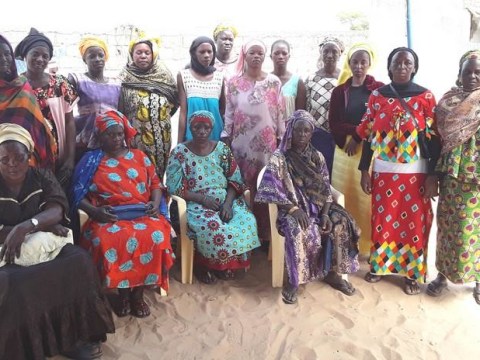 100%
funded
Total loan: $2,650
01_Beer Diodio Group
, , Senegal / Agriculture
---
01_Beer Diodio Group's loan finished fundraising,
but these similar borrowers just need a little more help to reach their goals!
---
A loan helped to do market gardening and also buy fresh fish to resell.
---
01_Beer Diodio Group's story
These seventeen brave women make part of a group established in their area in December 2011. They live in the same village and share strong values from their kinship and neighborly ties. They have benefited from several loans and have repaid them on time. They do various types of income-generating work.

Diodio is the representative of the group and is on the right in the photo with her hand raised. She is 47 years old, married, and a mother of eight children, including three sons.

Diodio does market gardening and also runs a small business selling fresh fish from her home. She has 10 years of experience with this work.

With her loan, she is going to buy seeds (cabbage, turnips) and necessary inputs for her field and also buy fresh fish, which she will resell with a good profit margin. These profits will allow her to cover family expenses and increase her savings with the banc villageois.