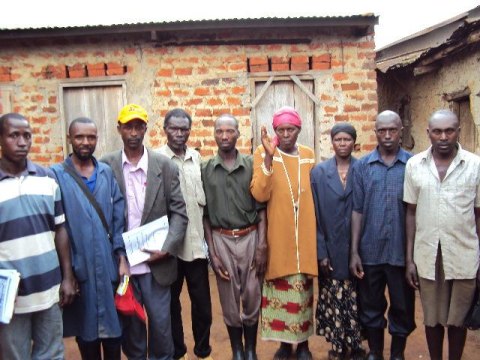 100%
funded
Total loan: $800
Kyaitamba Tweyambe Group
Fort Portal, Western Region, Uganda / Food
---
Kyaitamba Tweyambe Group's loan finished fundraising,
but these similar borrowers just need a little more help to reach their goals!
---
A loan helped To purchase wheat flour for her restaurant to make "mandazi".
---
Kyaitamba Tweyambe Group's story
Annet is a 35-year-old woman and a single mother. She heads a family of six people living in a house Annet has constructed through her own efforts. She operates a restaurant in which she sells food and drinks. She has been in the business for the last five years. Before starting her business, Annet was working for a plantation as a casual labour. She says prospects are promising and she hopes to see her business progress to the next level. Annet is a member of the group called "Kyaitamba Tweyambe". There are 10 members with two women and eight men. This is a solidarity kind of borrowing where each of the members is a guarantor to the others to ensure that they all meet their obligations on time and in equal amounts. This is the group's first loan cycle, and Annet intends to use the loan funds to purchase wheat flour to make mandazi (a donut-like pastry) for her restaurant business. In the picture, Annet is raising her arm.